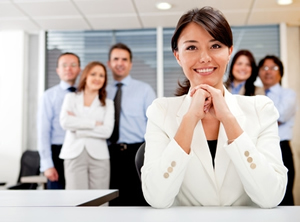 Whenever I have a chance to discuss the potential of working with a franchise owner as a BrandFace™, I generally get push-back caused by the frustration of franchise guidelines and previously lost battles. But I'm here to tell you that it's possible to successfully represent your own brand, even if you own a franchise.
Here are a few suggestions to consider:
Radio:  Ask if you can voice your local radio commercials. At first, you may get rejected, but don't give up. Franchises generally produce 'cookie cutter' radio spots that have tags at the end of each to allow time for local information. Even if your voice is only heard in that last five to ten seconds, use it to get listeners acquainted with you.  Radio stations will gladly allow use of their studio so you can cut your tags.
TV:  Same goes for TV. If you are not allowed to appear throughout the entire spot, ask if you can do an open and close (appearing at the beginning and end of the spot). If that's not possible, revert to the same tagging strategy as above. If you still aren't allowed to be a talking head in the tag (to appear and speak), try showing a photo of yourself at the end (with your signature and personal tagline or mission statement). At least your face will be seen and recognized.
Print:  Like radio and TV spots, print ads and direct mail are also created in a very cookie-cutter manner by franchise operations. If you have your own graphic designer on staff, ask if corporate will send you the layered art work so your designer can find a tasteful way to insert your photo and signature into the existing image.
Digital:  Don't forget your online display ads! You can also add your image to those, making it appear as though you are delivering the advertising message yourself. When doing so, try the 'helpful' approach. Use the campaign ads to promote tips and advice, then link to a specific page that is truly helpful to the consumer. This approach not only gets your face out there, it connects you to content and expertise!
Web Video:  Most franchises have not yet nixed the idea of local owners doing their own web video (and in fact, some are completely oblivious that it's happening). It's a wide open field! Consider using short form videos to give expert advice or ideas, but take care to remain brand compliant. Once corporate does discover your videos, you'll want them to be impressed!
Website:  This one is overlooked much of the time, but should be considered an absolute priority. Most franchises require that you promote your web page (which happens to live on the corporate website). I haven't met a franchise owner yet who was happy with their corporate website. Most feel it's a watered down approach at best, but they don't have the flexibility to build their own site. However, most franchises will at least allow you to add a photo of yourself, along with a paragraph or two about you and your location. At least take full advantage of this. And include any links out to your social channels, too (especially video). Give them as many ways to find you as possible.